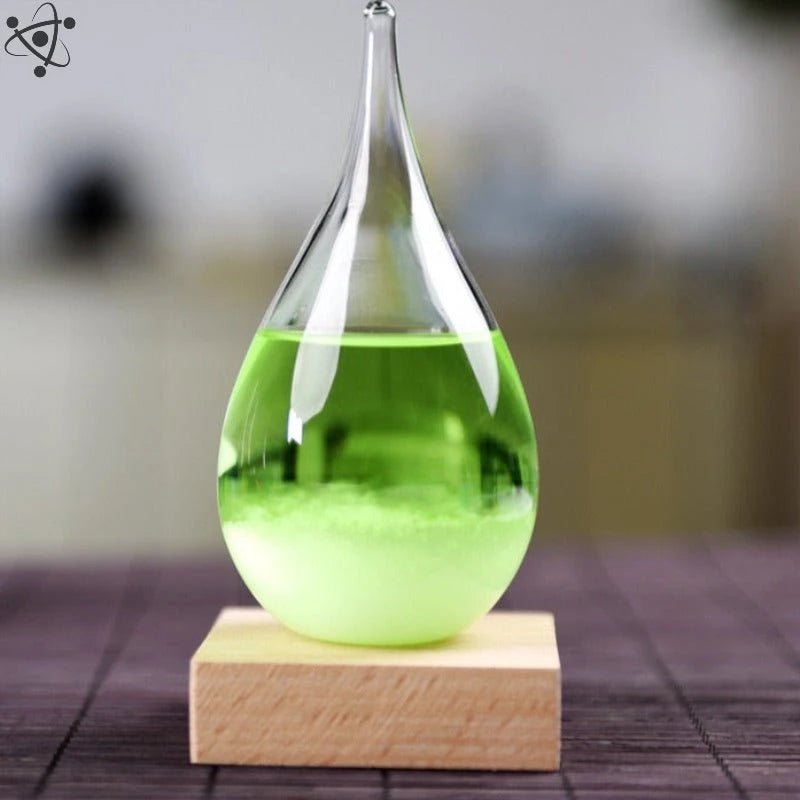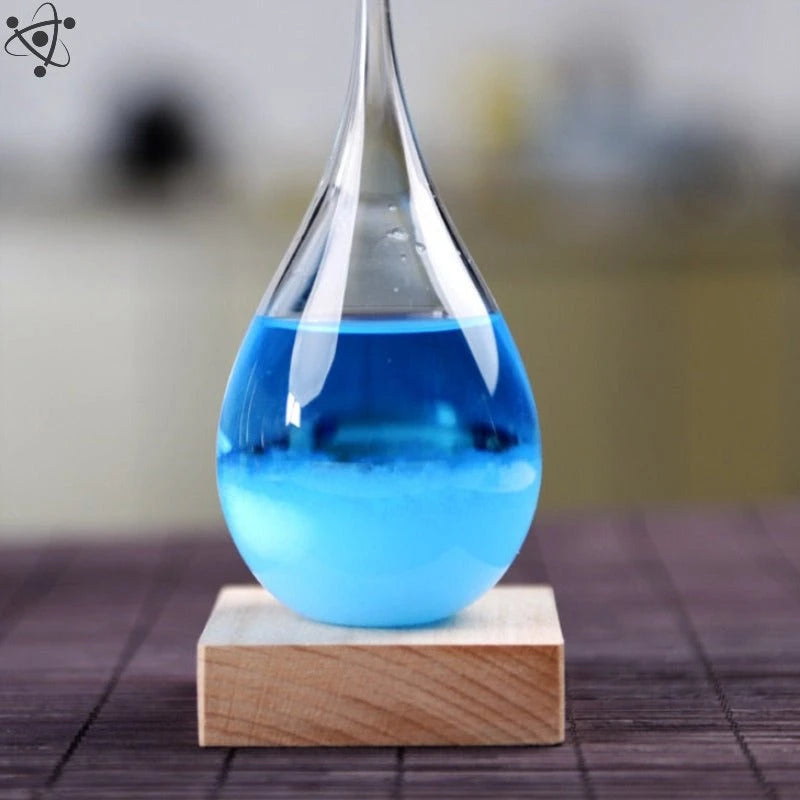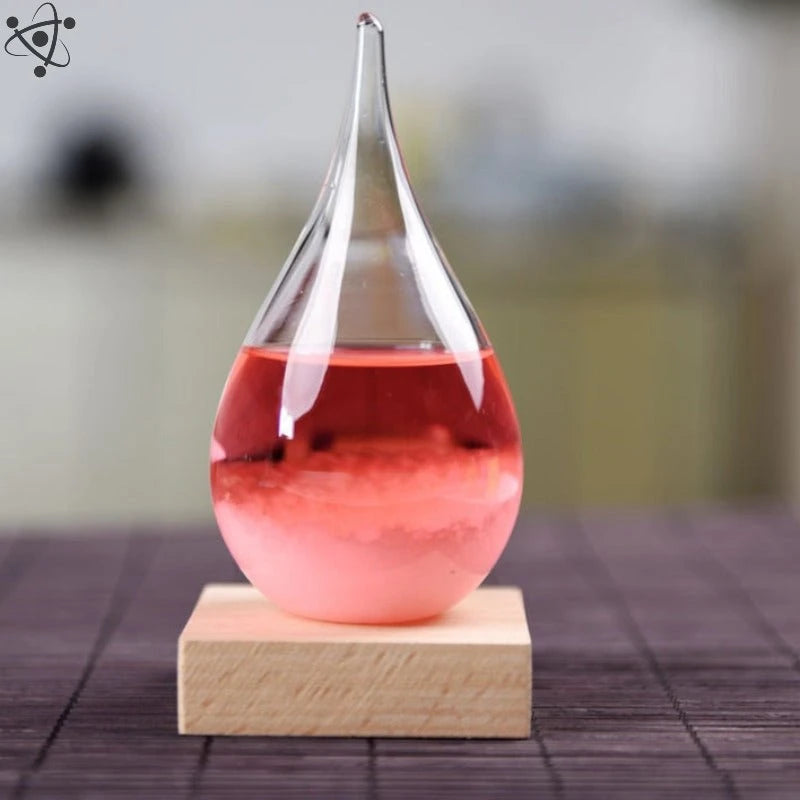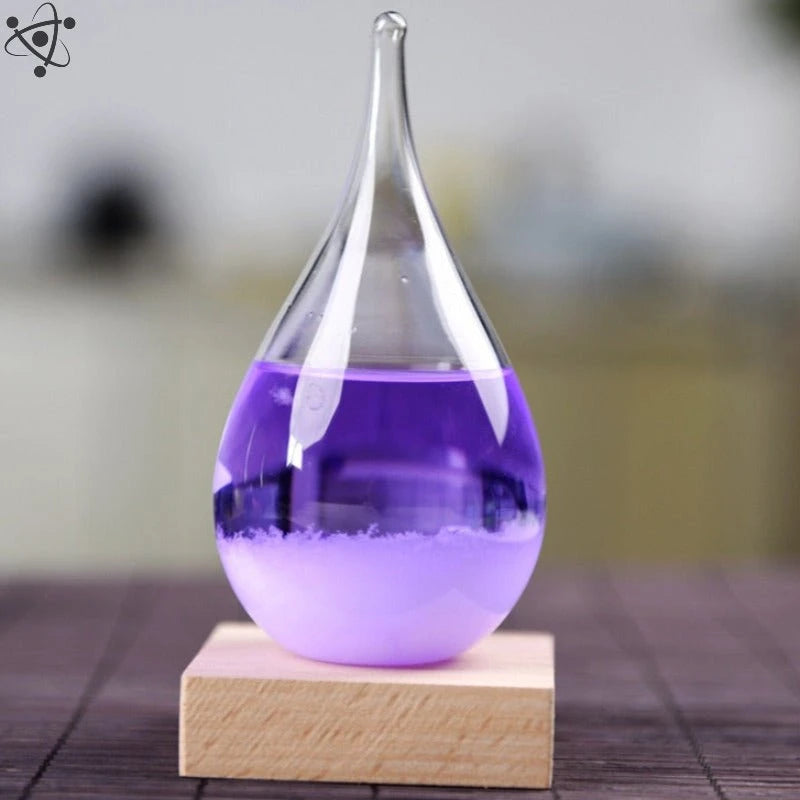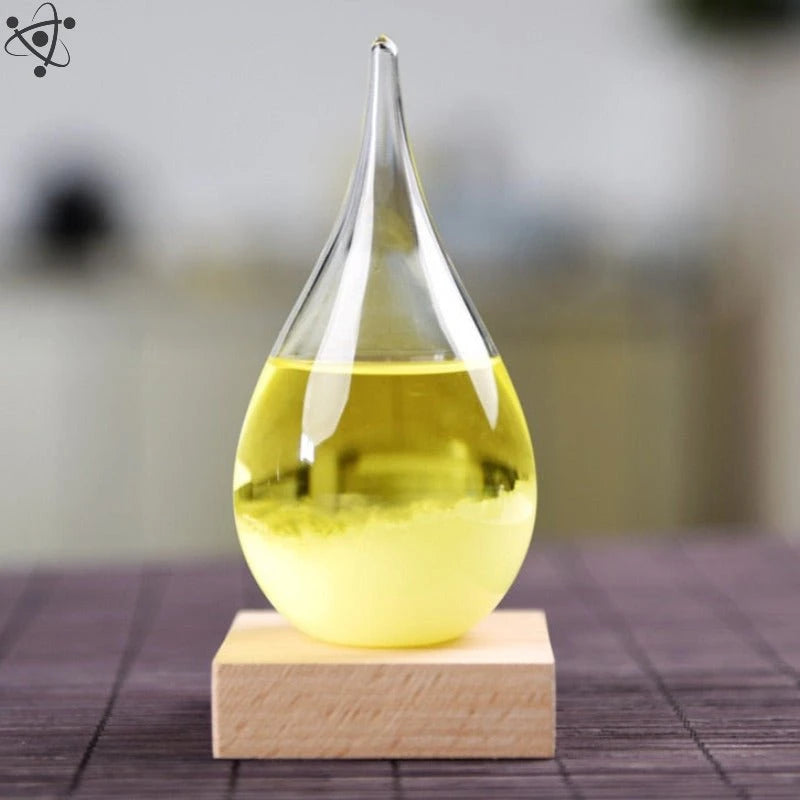 Storm Glass Different Color
---
⚛ Delivery between 6 & 14 days
⚛ Satisfied or money back
⚛ Shipped within 48 hours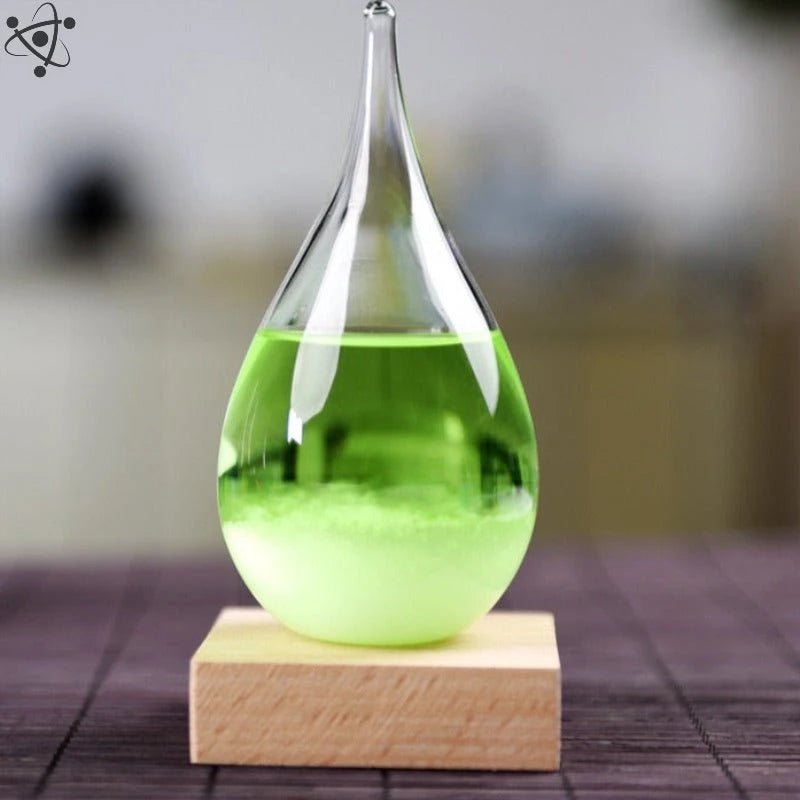 Discover the Beauty and Mystery of the Crystal Water Drop Storm Glass with Wood Base
Welcome to our product page featuring the enchanting Crystal Water Drop Storm Glass with Wood Base. If you're captivated by the wonders of nature and love to have unique and elegant decor pieces in your home, this stunning storm glass is a perfect choice. With its exquisite design and mesmerizing properties, the Crystal Water Drop Storm Glass is more than just a decorative item—it's a conversation starter. Let's dive into the features and benefits of this remarkable product that will add a touch of elegance to your living space.
The Crystal Water Drop Storm Glass features a mesmerizing water drop shape made of high-quality crystal. Its translucent appearance and unique formation of liquid and crystals within the glass create a stunning visual display. As the atmospheric conditions change, you'll witness the magical transformation of the liquid inside the glass, adding an element of fascination to your surroundings. Whether you place it on your desk, shelf, or any prominent spot, the Crystal Water Drop Storm Glass is sure to captivate your attention and that of your guests.
Complementing the beauty of the crystal water drop is the elegant wood base that holds the storm glass securely in place. Crafted from high-quality wood, the base adds a touch of sophistication and stability to the overall design. The natural grain and smooth finish of the wood enhance the aesthetic appeal, making the Crystal Water Drop Storm Glass with Wood Base a truly exquisite piece of home decor.
The Crystal Water Drop Storm Glass is not just a decorative item; it also serves as a unique weather forecasting tool. By observing the changes in the formation of crystals and liquid inside the glass, you can gain insights into the atmospheric conditions. As the crystals form various patterns, it can indicate upcoming weather changes, allowing you to anticipate and plan your day accordingly. It's an intriguing and visually engaging way to stay connected with the natural elements around you.
With its elegant design and versatile nature, the Crystal Water Drop Storm Glass with Wood Base fits seamlessly into any decor style. Whether your home boasts a contemporary, rustic, or eclectric theme, this beautiful piece will effortlessly enhance the ambiance and add a touch of sophistication. Place it in your living room, bedroom, office, or even gift it to someone special, it's a timeless and versatile decor item that brings beauty and intrigue to any space.
In conclusion, the Crystal Water Drop Storm Glass with Wood Base is more than just a decorative item, it's a captivating piece that combines elegance, mystery, and practicality. With its captivating crystal water drop, elegant wood base, weather forecasting capabilities, and versatility as a decor piece, it adds a touch of enchantment to your living space. Embrace the beauty and mystery of the Crystal Water Drop Storm Glass and bring the wonders of nature into your home. Order yours today and let the magic unfold before your eyes.
Features :
Finish : Glass

Style : Minimalist

Dimensions : 6cm x 13cm

More scientific objects
You may also like...
Words from our customers
Perfect Newton Pendulum
Working in my office all day long, I bought myself a Newton Pendulum Pendulum. It's now one of my favorite decorating accessories, bringing a new style to my home.
Long live levitation!
In need of some greenery, I was looking for an original flower pot for my apartment, when I came across these levitating vases! An incredible purchase that I'm now paying a lot more attention to.
Science Gifts
Original online decorating ideas to create a stunning ambience. On-time delivery with regular information on delivery day. Products as ordered. All in perfect condition 👍
Beautiful Gems
Being passionate about geology, I was able to acquire beautiful gems and complete my collection ! 🪨
Science Fan
Our son is a big fan of astrology, after a lot of time spent surfing the net, we finally discovered the Science Decor website. What a delight for our little boy !
Best Purchase
Personally, I think the Galaxie projector is the best purchase I have made in a long time. Since I got it, I just want to spend every night watching it. It is so soothing and helps me fall asleep very quickly.
Desk Toys Fascinating
Perfect... impeccable email advice, easy ordering and timely delivery. These anti-stress objects are fascinating 🧲