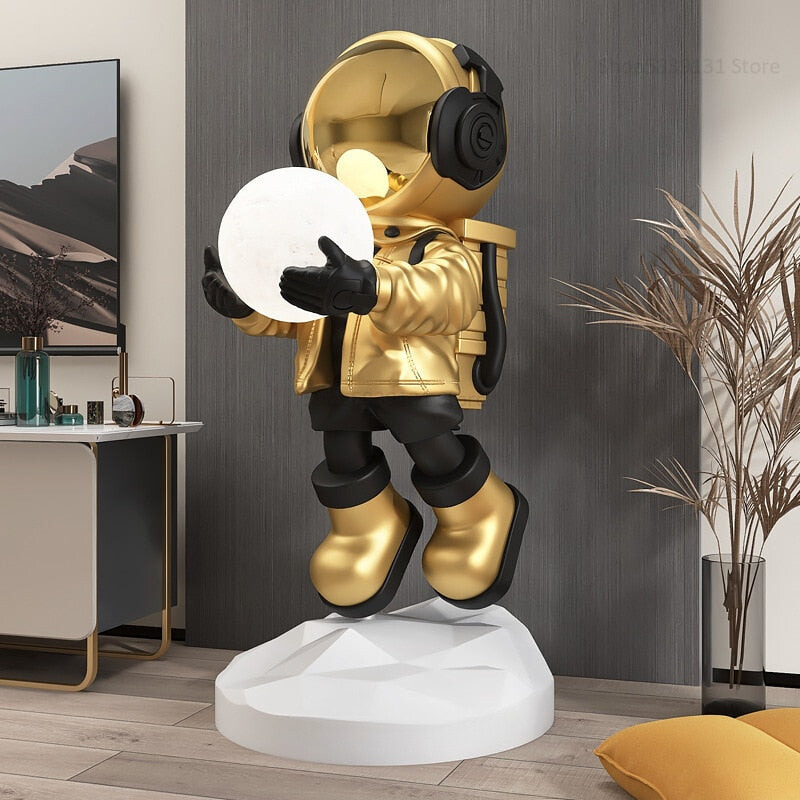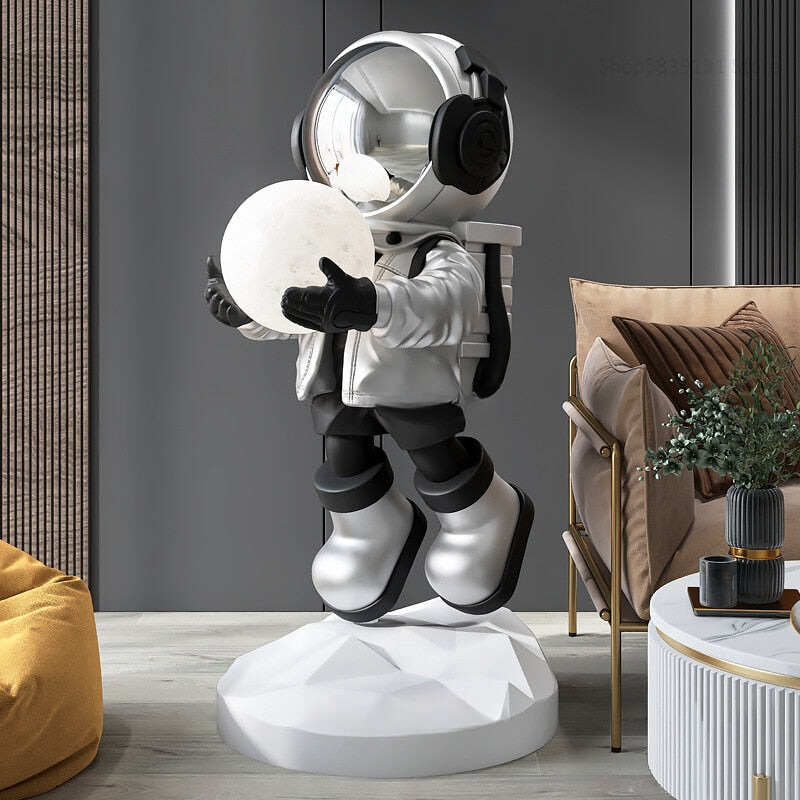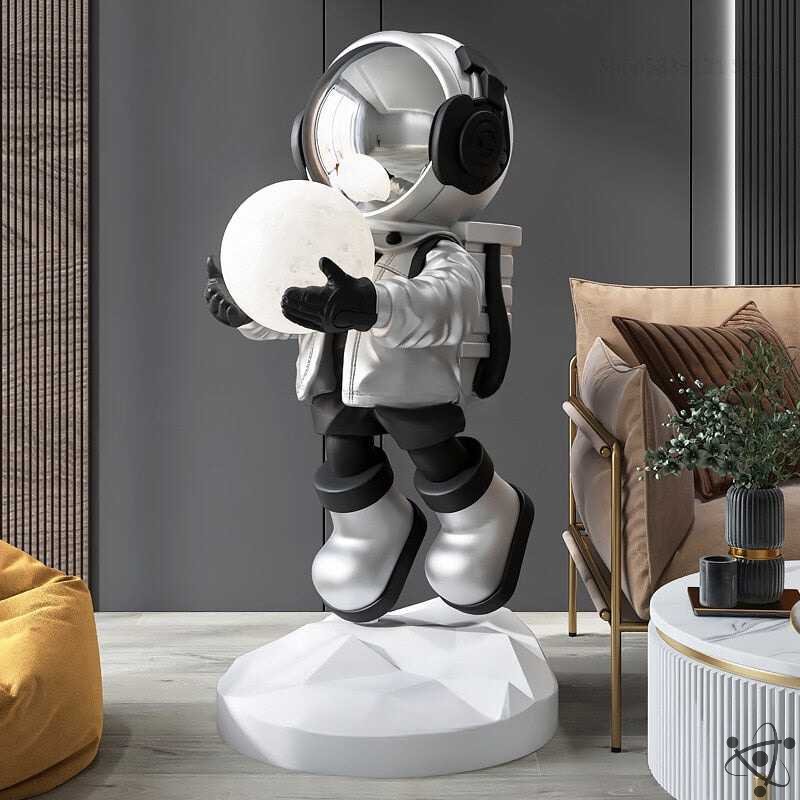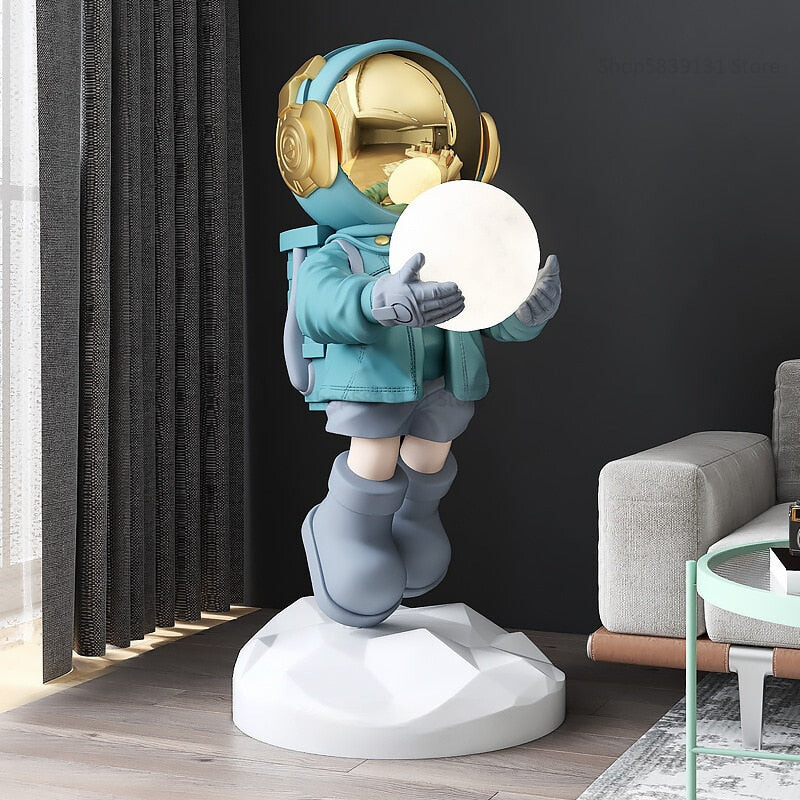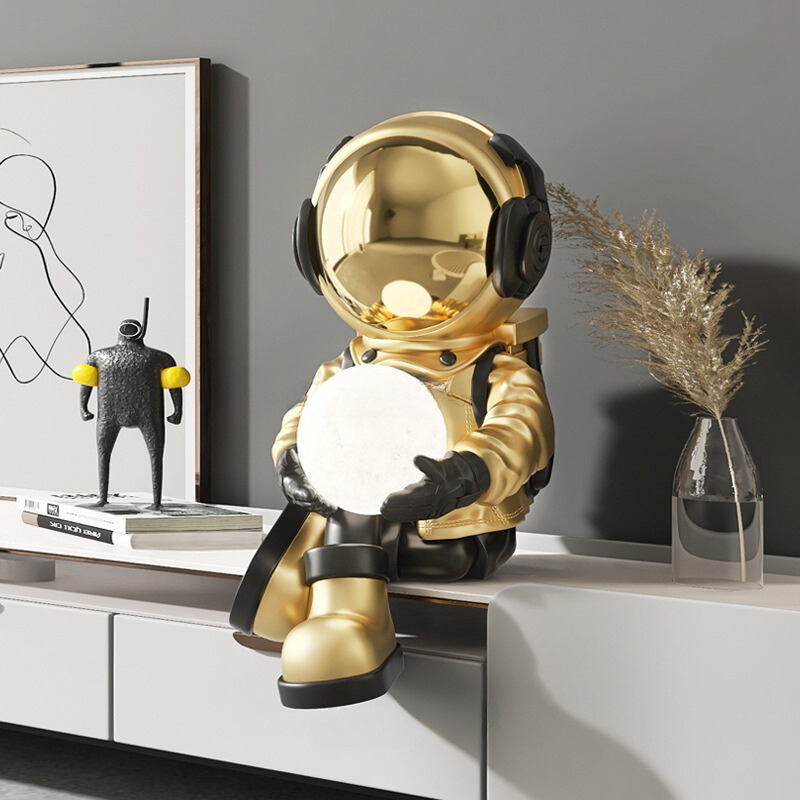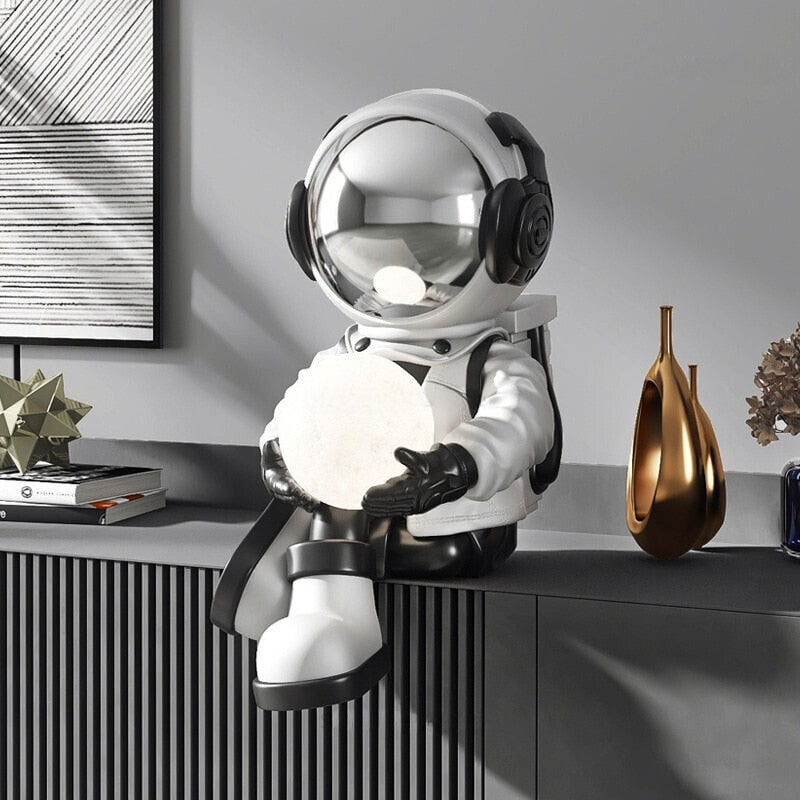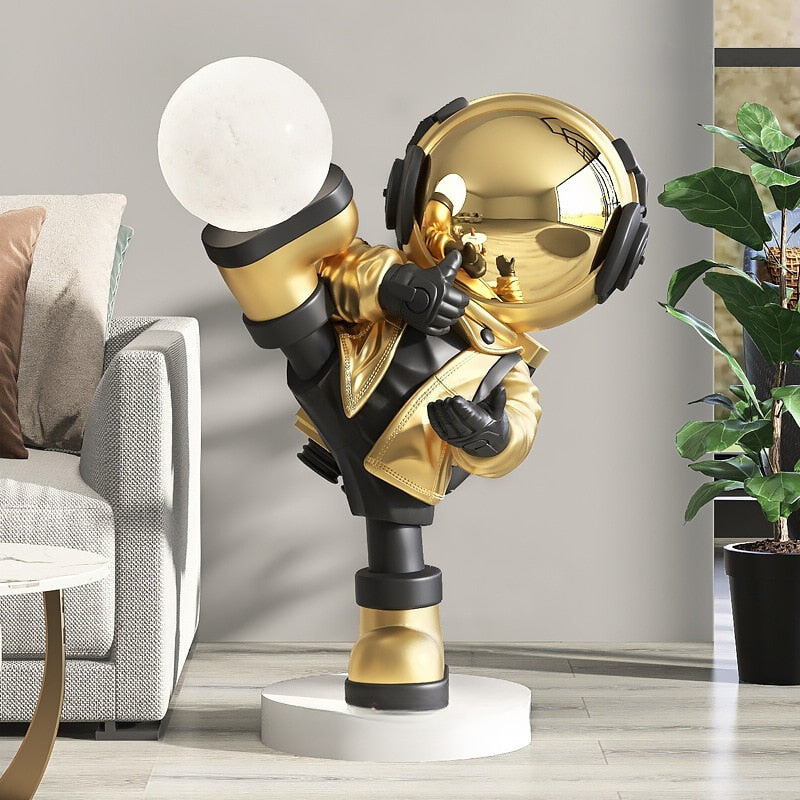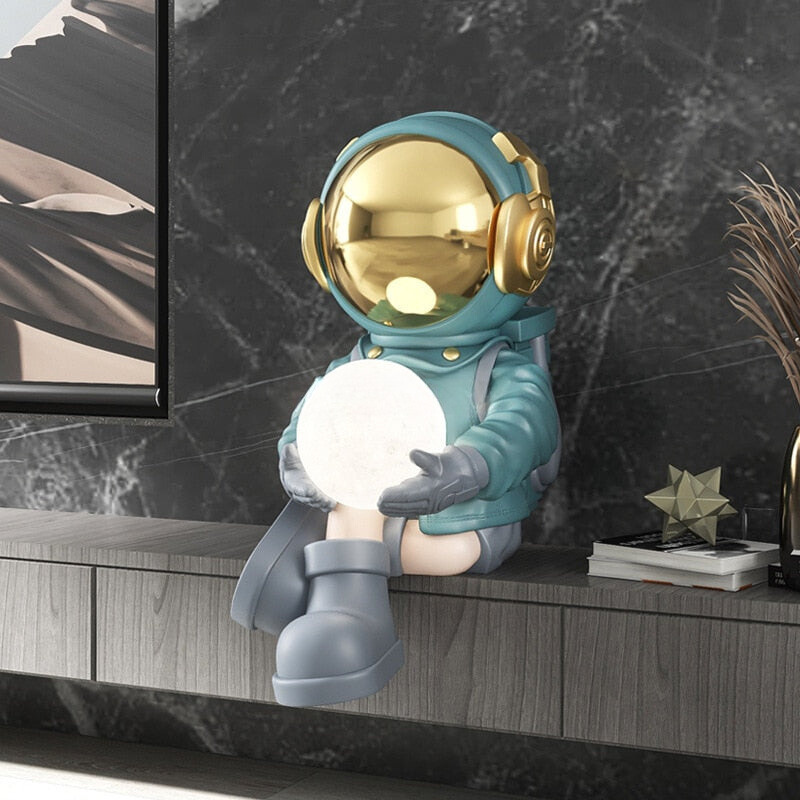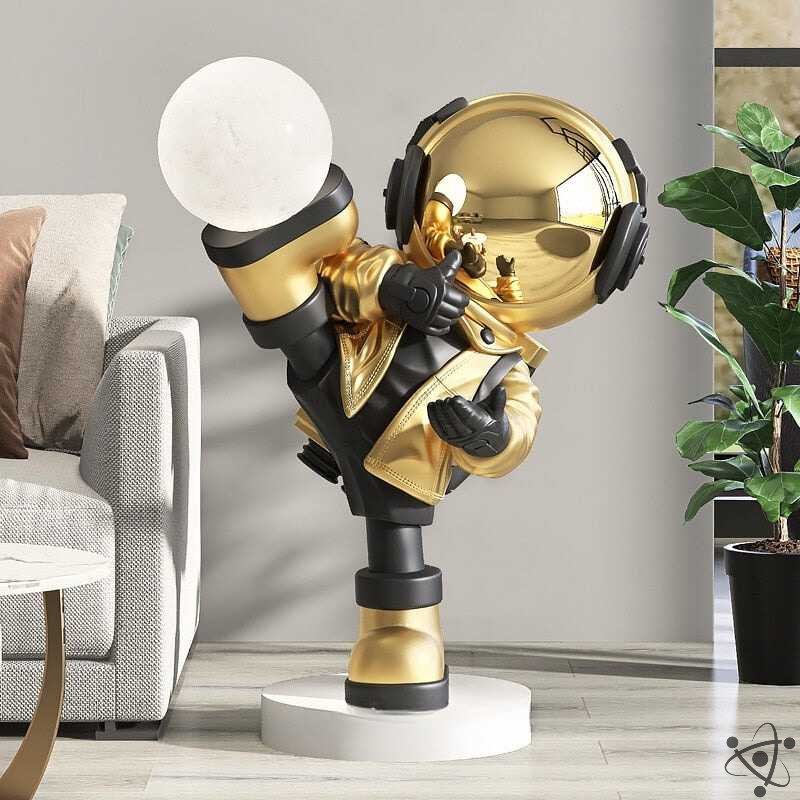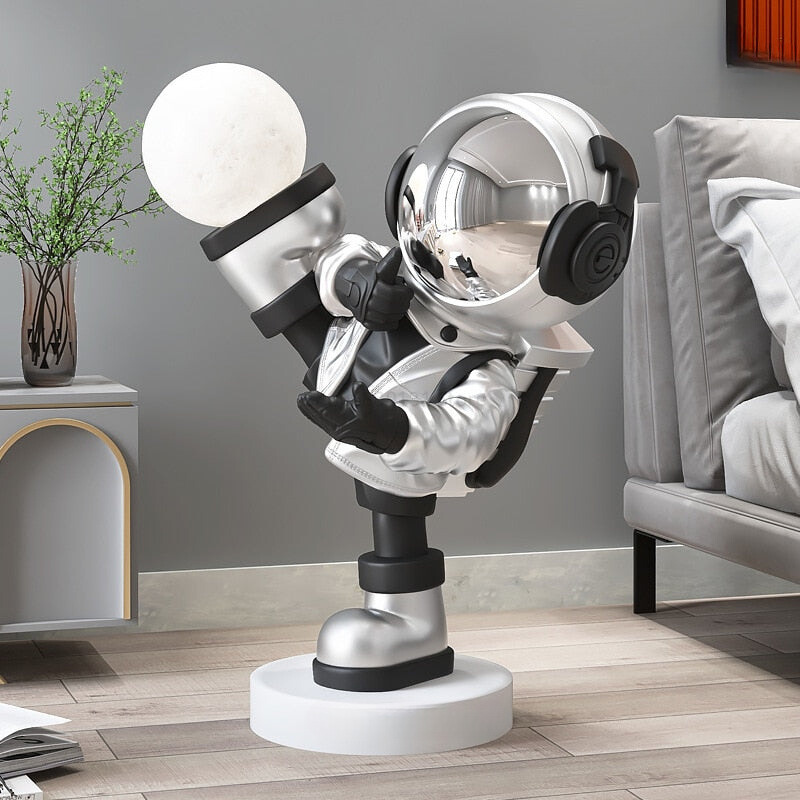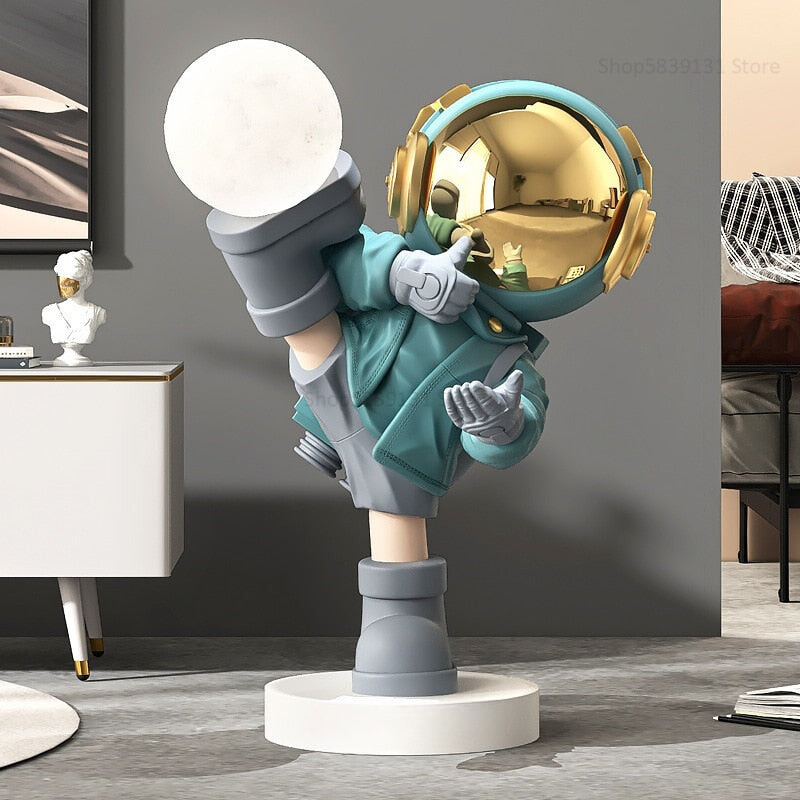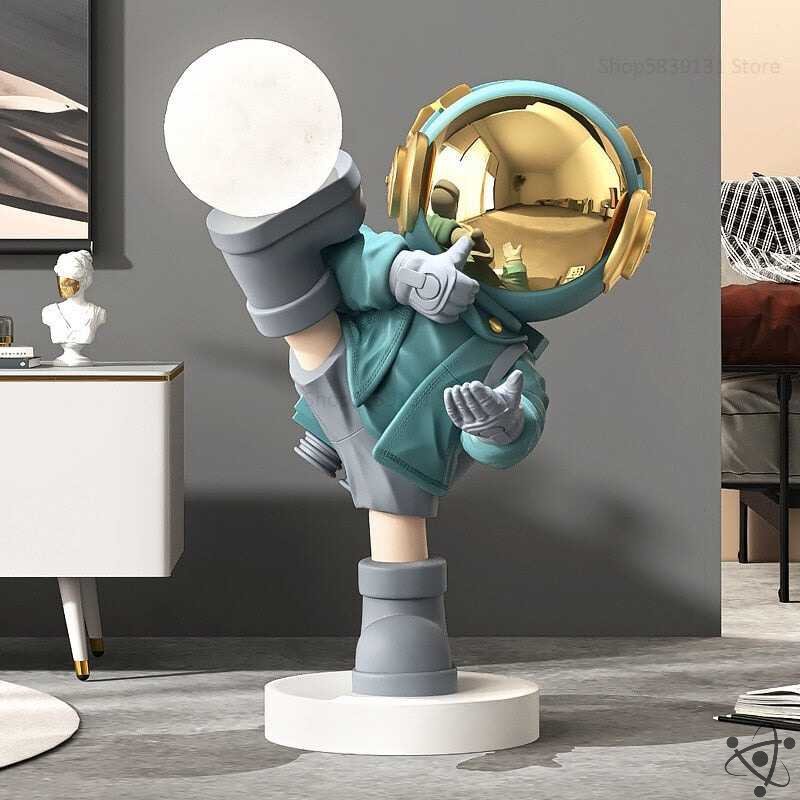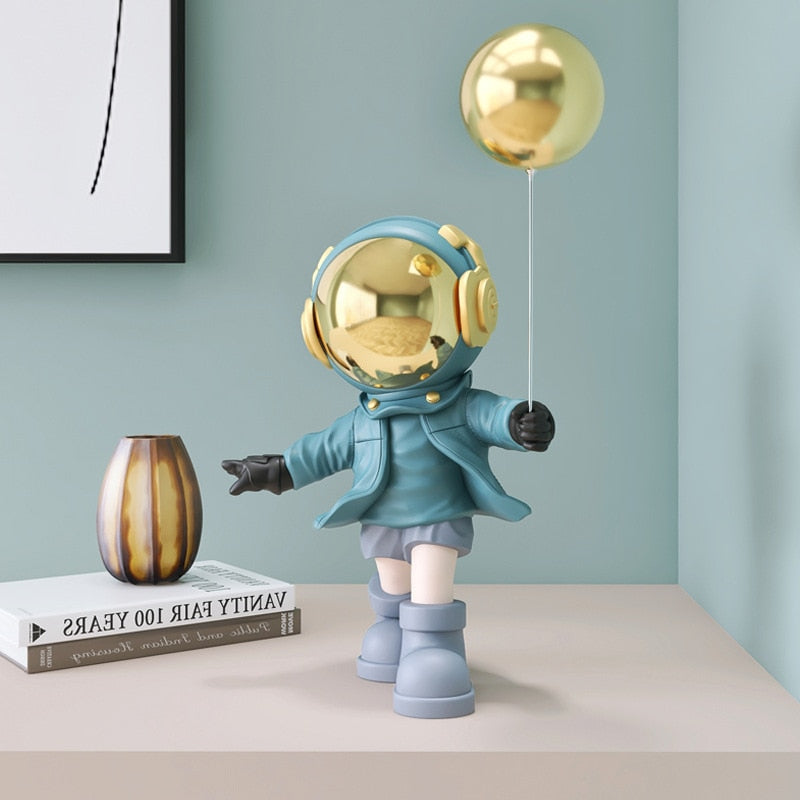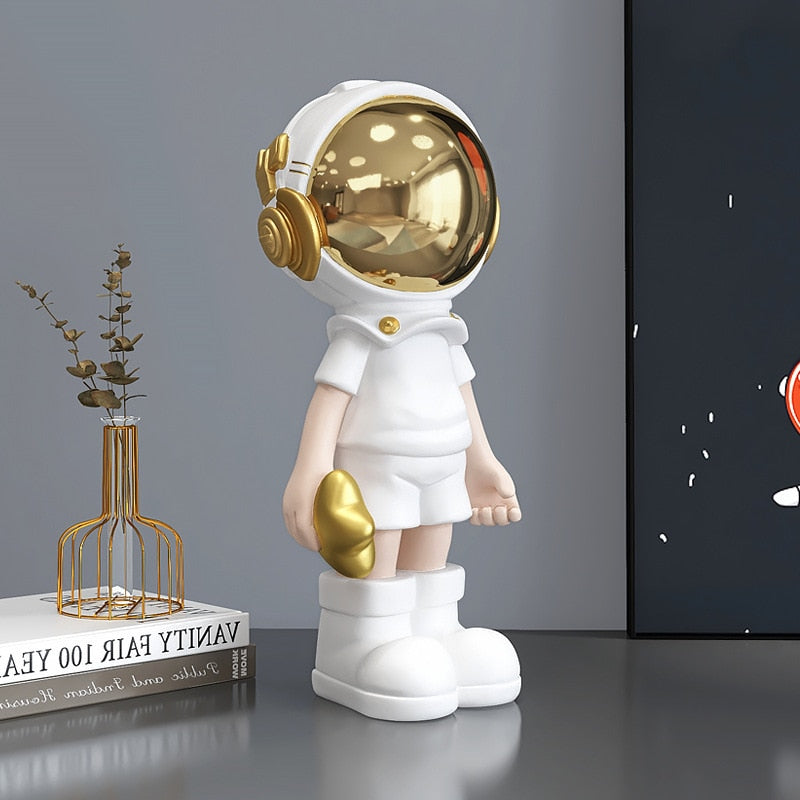 Resin Astronaut Table LED Lamp
---
⚛ Delivery between 6 & 14 days
⚛ Satisfied or money back
⚛ Shipped within 48 hours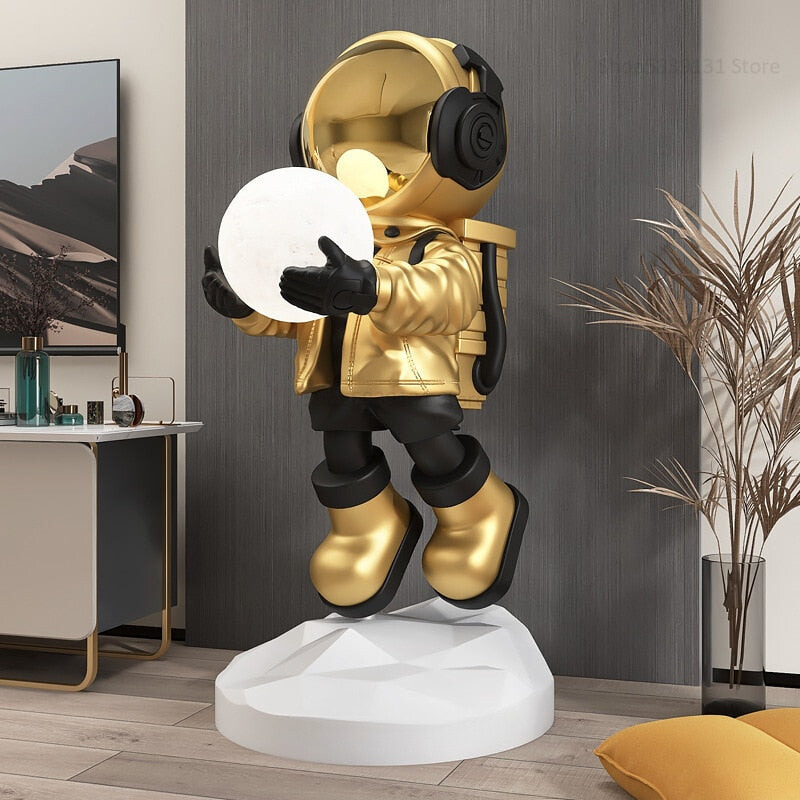 Illuminate Your Space with the Resin Astronaut Table LED Lamp

Are you ready to embark on a celestial journey right in the comfort of your own home? Look no further than the Resin Astronaut Table LED Lamp, a captivating piece that seamlessly blends space-inspired design with modern functionality. With its enchanting astronaut figure, soft LED lighting, and attention to detail, this lamp is sure to bring an otherworldly ambiance to any room. Discover the perfect blend of artistry and illumination as we delve into the features and benefits of this remarkable table lamp.
Imagine gazing into the vast expanse of space, where stars twinkle and galaxies swirl, all from the cozy confines of your living space. The Resin Astronaut Table LED Lamp allows you to bring the beauty of the cosmos into your home. Crafted with meticulous attention to detail, this lamp serves as a mesmerizing centerpiece, creating an atmosphere that sparks wonder and imagination. Let's explore why this lamp is the perfect addition to any modern space lover's abode.
The Resin Astronaut Table LED Lamp's most striking feature is its lifelike astronaut figure. Intricately crafted from high-quality resin, it captures the essence of space exploration. Every detail, from the astronaut's suit to the helmet and boots, is meticulously designed to evoke a sense of awe and admiration. Placing this lamp on your table instantly becomes a conversation starter, inviting your guests to explore the mysteries of the cosmos.
Beyond its captivating design, the Resin Astronaut Table LED Lamp also offers practical benefits. The integrated LED lighting provides a soft, warm glow that is both soothing and functional. Whether you're curled up with a book, enjoying a relaxing evening, or simply adding a touch of ambiance to your space, this lamp creates the perfect lighting environment. Say goodbye to harsh, fluorescent lights and immerse yourself in the calming glow reminiscent of a starry night.
In addition to its aesthetic and functional appeal, the Resin Astronaut Table LED Lamp adds a touch of modernity to any space. Its sleek and minimalist design seamlessly integrates with contemporary decor, making it a versatile choice for various room styles. Whether placed on a bedside table, study desk, or living room centerpiece, this lamp elevates the overall atmosphere, adding a sense of sophistication and style.
Ready to elevate your space to new celestial heights? Bring home the Resin Astronaut Table LED Lamp today and experience the magic for yourself. Transform your living space into a sanctuary where the boundaries between reality and the cosmos blur. Let the soft LED glow guide you on a journey through the stars, inspiring wonder and igniting your imagination. With its stunning design and practical functionality, this lamp is the perfect choice for space enthusiasts and modern decor lovers.
The Resin Astronaut Table LED Lamp combines the enchanting allure of space exploration with the elegance of modern design. With its lifelike astronaut figure, soft LED lighting, and versatility, it is a remarkable addition to any room. Illuminate your space and ignite your imagination with this captivating table lamp. Embark on a celestial adventure from the comfort of your own home and let the Resin Astronaut Table LED Lamp guide your way through the cosmos.
Features :
Finish : Resin
Lighting : LED
Style : Modern

Dimensions : 42cm x 110cm
More scientific objects
You may also like...
Words from our customers
Perfect Newton Pendulum
Working in my office all day long, I bought myself a Newton Pendulum Pendulum. It's now one of my favorite decorating accessories, bringing a new style to my home.
Long live levitation!
In need of some greenery, I was looking for an original flower pot for my apartment, when I came across these levitating vases! An incredible purchase that I'm now paying a lot more attention to.
Science Gifts
Original online decorating ideas to create a stunning ambience. On-time delivery with regular information on delivery day. Products as ordered. All in perfect condition 👍
Beautiful Gems
Being passionate about geology, I was able to acquire beautiful gems and complete my collection ! 🪨
Science Fan
Our son is a big fan of astrology, after a lot of time spent surfing the net, we finally discovered the Science Decor website. What a delight for our little boy !
Best Purchase
Personally, I think the Galaxie projector is the best purchase I have made in a long time. Since I got it, I just want to spend every night watching it. It is so soothing and helps me fall asleep very quickly.
Desk Toys Fascinating
Perfect... impeccable email advice, easy ordering and timely delivery. These anti-stress objects are fascinating 🧲