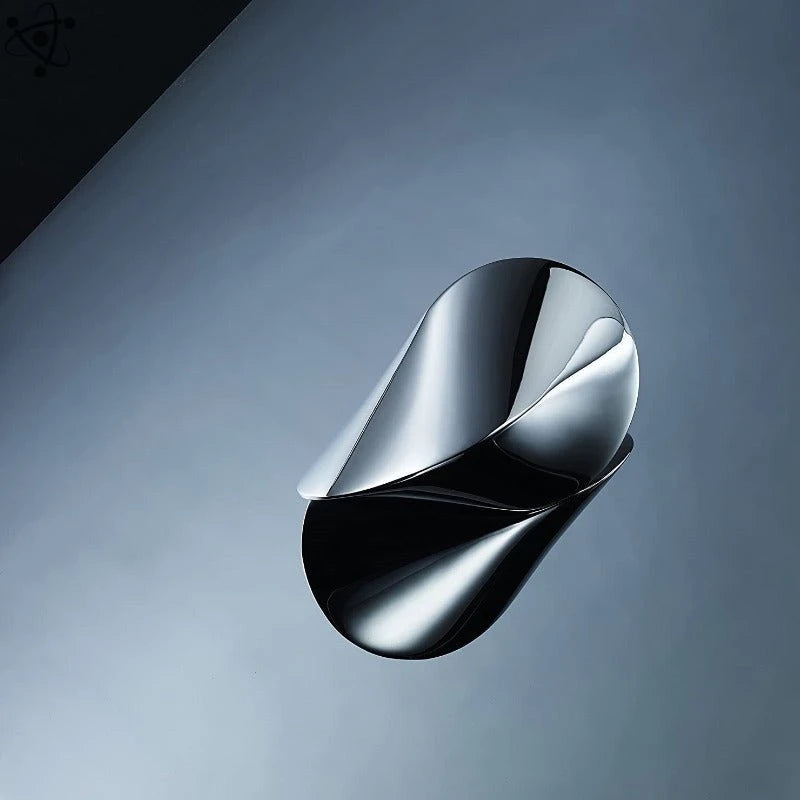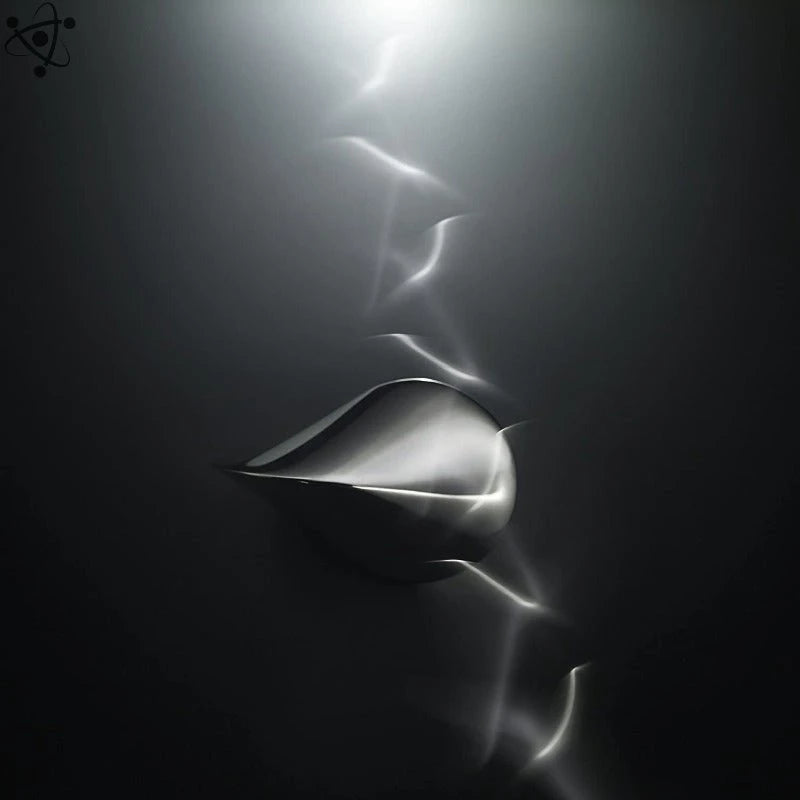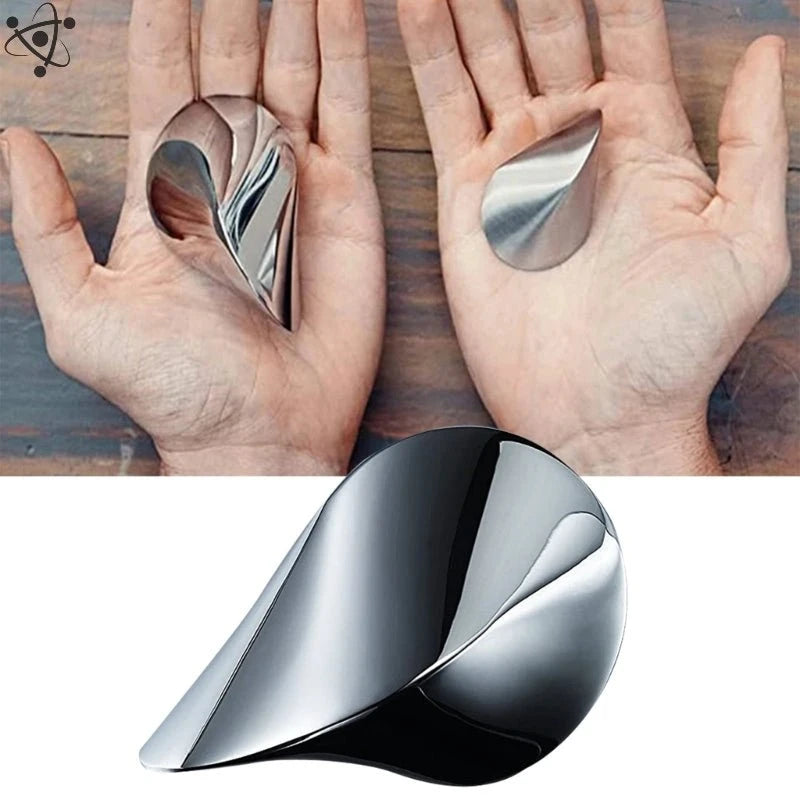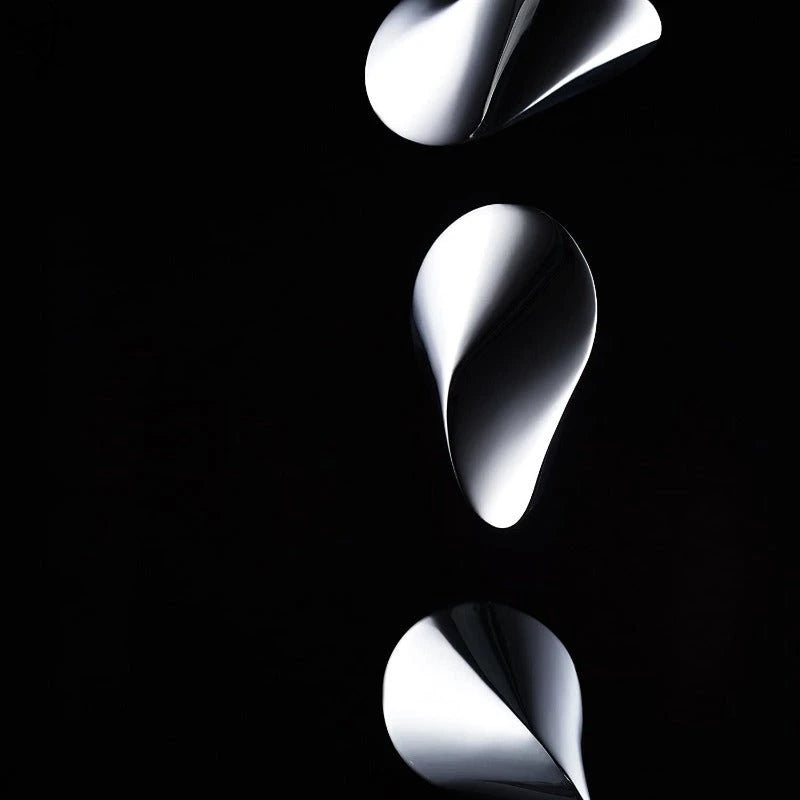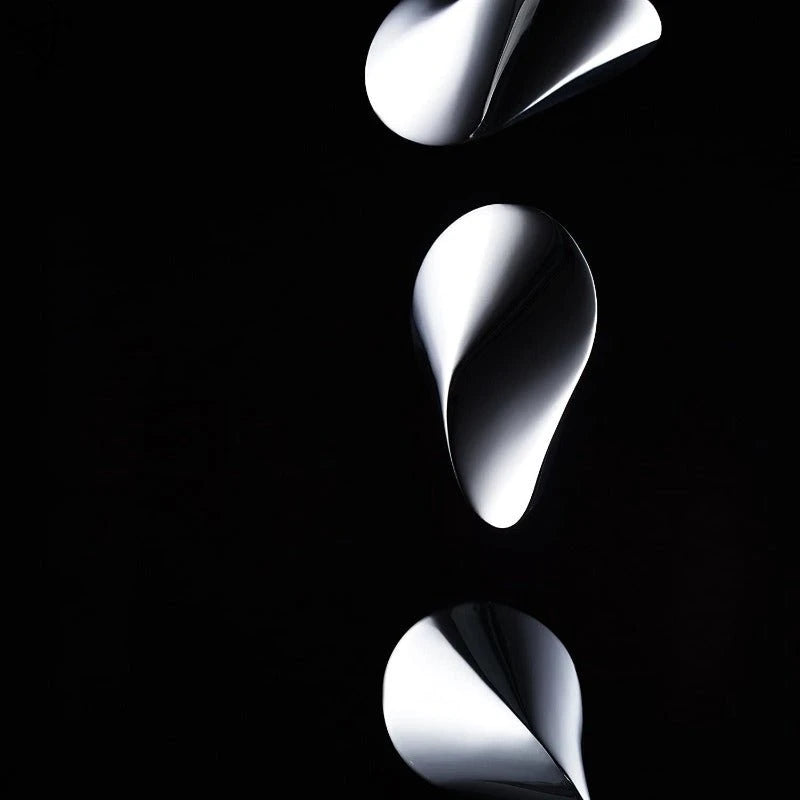 Oloid Desk Toy Hypnotic Motion
---
⚛ Delivery between 6 & 14 days
⚛ Satisfied or money back
⚛ Shipped within 48 hours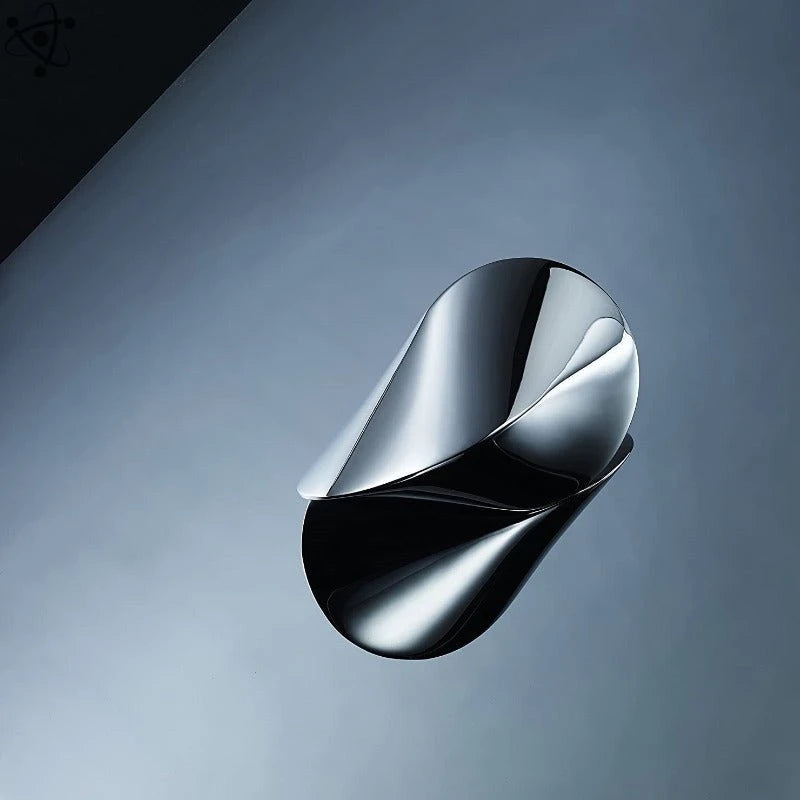 Experience Tranquility and Fascination with the Oloid Elegant Desktop Fidget Toy
Discover the captivating Oloid Elegant Desktop Fidget Toy, a perfect blend of anti-stress sculpture and mesmerizing mathematical geometric motion!
Are you seeking a unique and stylish way to alleviate stress and enhance focus? Look no further than the Oloid Elegant Desktop Fidget Toy. This remarkable sculpture combines artistic elegance with mathematical precision, creating a hypnotic motion that will captivate your senses and provide a calming and engaging experience.
Explore the exceptional craftsmanship and the stress-relieving benefits of the Oloid Elegant Desktop Fidget Toy.
Our fidget toy is meticulously designed with attention to detail, influenced by mathematical geometric principles. The elegant oloid shape, characterized by two linked circles rotating and intersecting, creates a mesmerizing motion when manipulated. The smooth, precise movement of the toy provides a satisfying tactile experience, allowing you to relieve stress, improve focus, and engage your mind.
Crafted from high-quality materials, the Oloid Elegant Desktop Fidget Toy is not only visually appealing but also durable and long-lasting. Its compact size makes it ideal for use on your desk, allowing you to enjoy its soothing motion whenever you need a moment of tranquility. Whether you're at work, studying, or simply taking a break, this fidget toy will help you find calmness and regain focus.
Indulge in the captivating and stress-relieving qualities of the Oloid Elegant Desktop Fidget Toy.
Imagine holding the Oloid Elegant Desktop Fidget Toy in your hand and feeling its smooth surface as it glides effortlessly between your fingers. As you manipulate the toy, you'll witness the hypnotic motion unfold before your eyes, captivating your attention and quieting your mind. The repetitive movement creates a sense of calmness and relaxation, helping you alleviate stress and find a moment of tranquility in the midst of a busy day.
Not only does the Oloid Elegant Desktop Fidget Toy provide stress relief, but it also stimulates your creativity and enhances focus. The motion of the toy can be both soothing and mesmerizing, allowing your mind to enter a state of flow where ideas can flourish. It serves as a delightful diversion from the pressures of daily life, giving you a moment of respite and rejuvenation.
Embrace the tranquility and fascination of the Oloid Elegant Desktop Fidget Toy today!
Don't miss the opportunity to experience the stress-relieving and engaging benefits of the Oloid Elegant Desktop Fidget Toy. Order your very own fidget toy now and discover the calming motion that will captivate your senses and enhance your well-being. Whether you're a student, professional, or simply someone in need of a moment of relaxation, this fidget toy is an essential addition to your desktop.
In conclusion, the Oloid Elegant Desktop Fidget Toy combines exceptional craftsmanship, mesmerizing geometric motion, and stress-relieving qualities to create a unique and captivating experience. Embrace the tranquility and fascination it offers, allowing yourself to find calmness, enhance focus, and alleviate stress. Order your Oloid Elegant Desktop Fidget Toy today and elevate your desktop experience with this captivating anti-stress sculpture.
Features :
Finish : 304 stainless steel

Style : Minimalist

Dimensions : 

13cm x 7cm x 10cm



More scientific objects
You may also like...
Words from our customers
Perfect Newton Pendulum
Working in my office all day long, I bought myself a Newton Pendulum Pendulum. It's now one of my favorite decorating accessories, bringing a new style to my home.
Long live levitation!
In need of some greenery, I was looking for an original flower pot for my apartment, when I came across these levitating vases! An incredible purchase that I'm now paying a lot more attention to.
Science Gifts
Original online decorating ideas to create a stunning ambience. On-time delivery with regular information on delivery day. Products as ordered. All in perfect condition 👍
Beautiful Gems
Being passionate about geology, I was able to acquire beautiful gems and complete my collection ! 🪨
Science Fan
Our son is a big fan of astrology, after a lot of time spent surfing the net, we finally discovered the Science Decor website. What a delight for our little boy !
Best Purchase
Personally, I think the Galaxie projector is the best purchase I have made in a long time. Since I got it, I just want to spend every night watching it. It is so soothing and helps me fall asleep very quickly.
Desk Toys Fascinating
Perfect... impeccable email advice, easy ordering and timely delivery. These anti-stress objects are fascinating 🧲