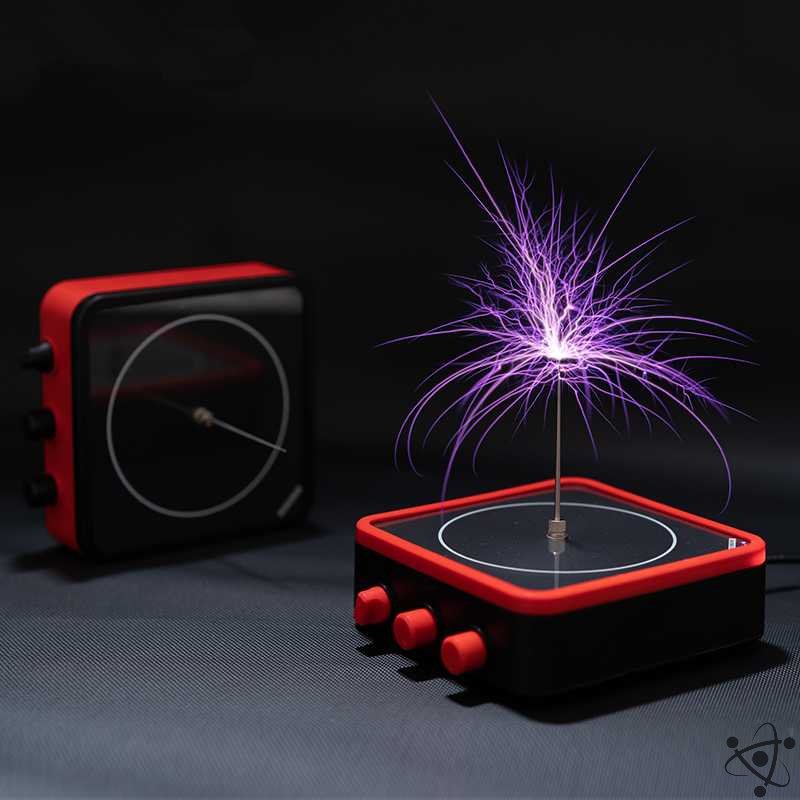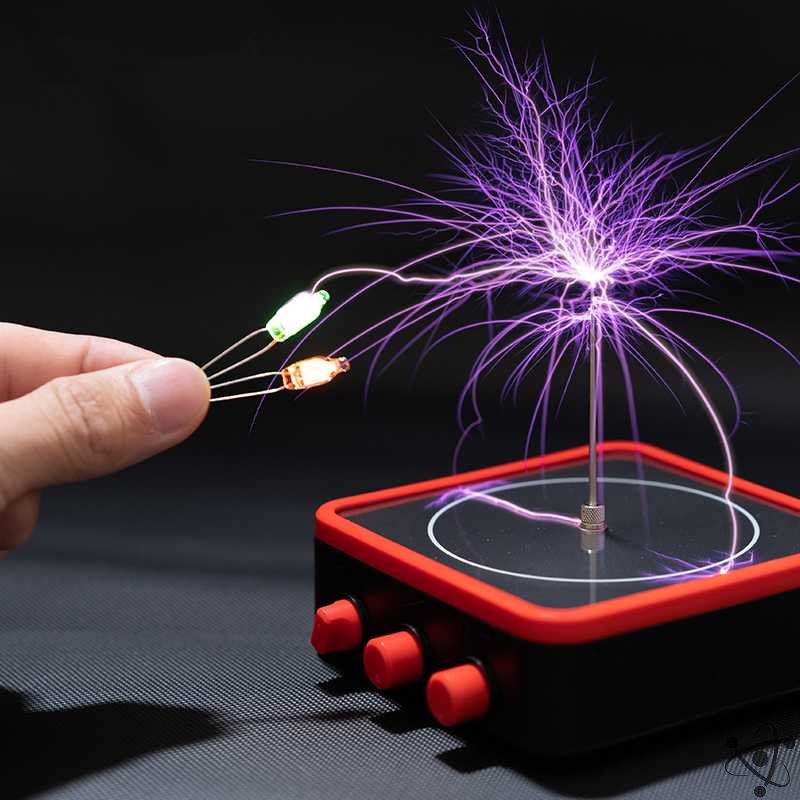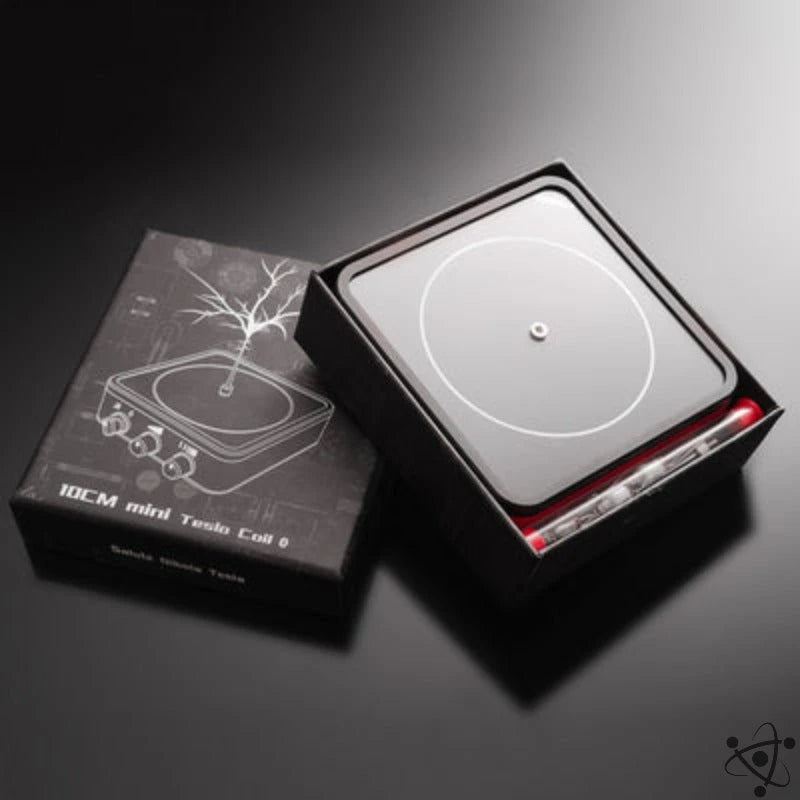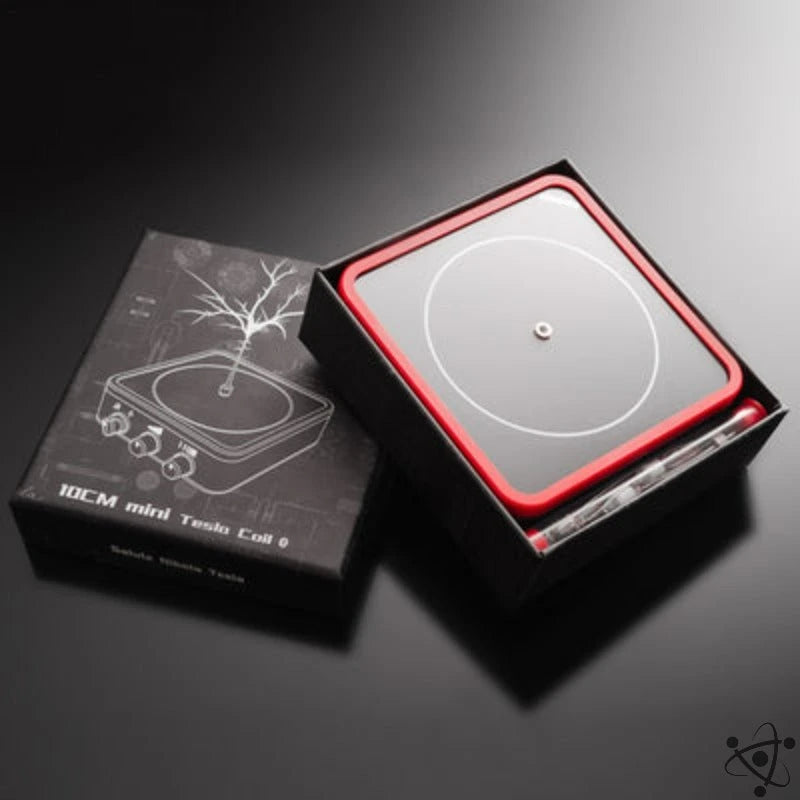 Mini Portable Musical Tesla Coil
---
⚛ Delivery between 6 & 14 days
⚛ Satisfied or money back
⚛ Shipped within 48 hours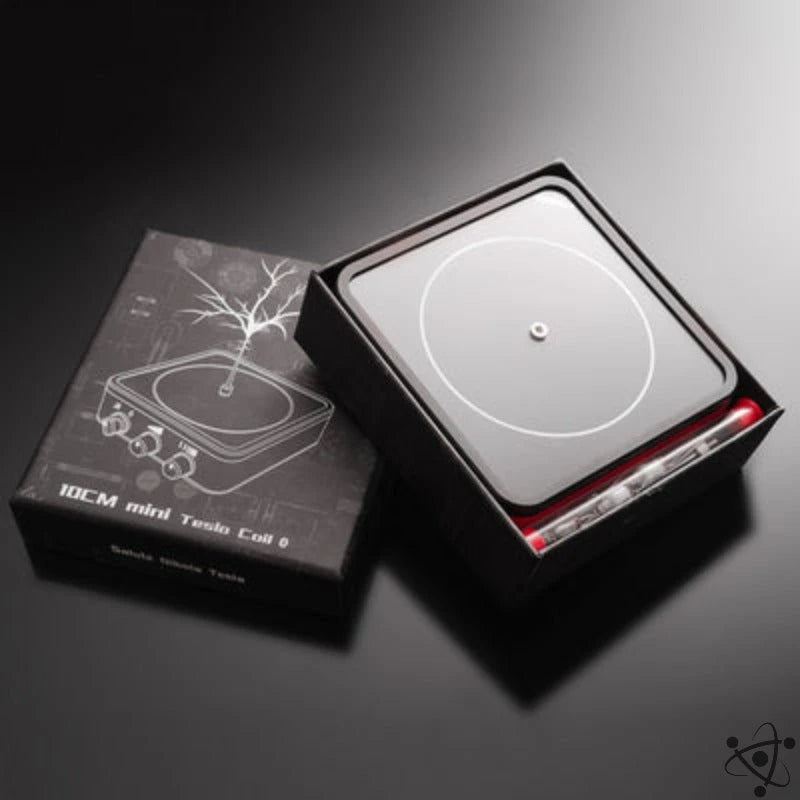 Unleash the Power of Music with the Mini Portable Musical Tesla Coil
Welcome to our product page featuring the incredible Mini Portable Musical Tesla Coil. If you're a music enthusiast and fascinated by the wonders of electricity, this compact device is a must-have for you. With its impressive features and mesmerizing performance, the Mini Portable Musical Tesla Coil brings together the magic of music and the power of electricity in a portable package. Let's explore the features and benefits of this remarkable product that will electrify your senses and create a unique musical experience.
Prepare to be amazed as the Mini Portable Musical Tesla Coil produces mesmerizing musical sparks that dance and resonate to the beat of your favorite tunes. This innovative device generates high-frequency electrical signals that create captivating arcs of electricity, producing a visual and auditory spectacle that will leave you in awe. Witness the fusion of music and electricity as the sparks follow the rhythm, adding a stunning visual dimension to your music listening experience.
Designed with portability in mind, the Mini Portable Musical Tesla Coil is compact and lightweight, making it easy to carry and set up wherever you go. Whether you're heading to a music festival, a friend's gathering, or simply want to enjoy a musical performance in the comfort of your own home, this device offers convenience and flexibility. Its portable design allows you to create an electrifying atmosphere wherever you choose, making it a perfect companion for music lovers on the move.
The Mini Portable Musical Tesla Coil offers versatile connectivity options, allowing you to connect your preferred music source. Whether you want to play music from your smartphone, tablet, or any other audio device, this device accommodates your needs. With its compatibility with various audio input methods, including Bluetooth and wired connections, you can easily synchronize your music with the mesmerizing sparks of electricity produced by the Tesla coil.
Safety is a top priority when dealing with electrical devices, and the Mini Portable Musical Tesla Coil ensures a safe and reliable experience. Built with high-quality materials and equipped with safety features, this device offers protection against electrical hazards. The insulated design and robust construction guarantee optimal performance and durability, allowing you to enjoy the mesmerizing musical sparks with peace of mind.
In conclusion, the Mini Portable Musical Tesla Coil is a remarkable device that combines the power of electricity with the magic of music. With its mesmerizing musical sparks, portable design, versatile connectivity options, and safety features, it offers a unique and captivating musical experience. Embrace the fusion of music and electricity, create an electrifying atmosphere, and let the Mini Portable Musical Tesla Coil take your music listening to new heights. Order yours today and embark on a journey of musical enchantment and awe-inspiring visual displays.
Features :
Finish : ABS
Style : Modern

Dimensions : 9,6cm x 9,6cm x3,3cm

More scientific objects
You may also like...
Words from our customers
Perfect Newton Pendulum
Working in my office all day long, I bought myself a Newton Pendulum Pendulum. It's now one of my favorite decorating accessories, bringing a new style to my home.
Long live levitation!
In need of some greenery, I was looking for an original flower pot for my apartment, when I came across these levitating vases! An incredible purchase that I'm now paying a lot more attention to.
Science Gifts
Original online decorating ideas to create a stunning ambience. On-time delivery with regular information on delivery day. Products as ordered. All in perfect condition 👍
Beautiful Gems
Being passionate about geology, I was able to acquire beautiful gems and complete my collection ! 🪨
Science Fan
Our son is a big fan of astrology, after a lot of time spent surfing the net, we finally discovered the Science Decor website. What a delight for our little boy !
Best Purchase
Personally, I think the Galaxie projector is the best purchase I have made in a long time. Since I got it, I just want to spend every night watching it. It is so soothing and helps me fall asleep very quickly.
Desk Toys Fascinating
Perfect... impeccable email advice, easy ordering and timely delivery. These anti-stress objects are fascinating 🧲