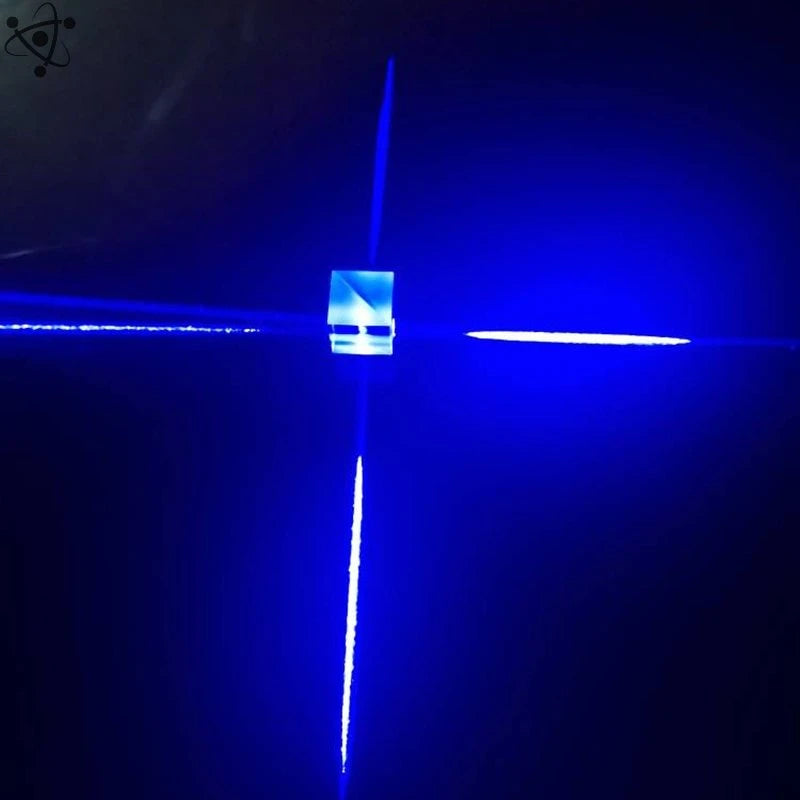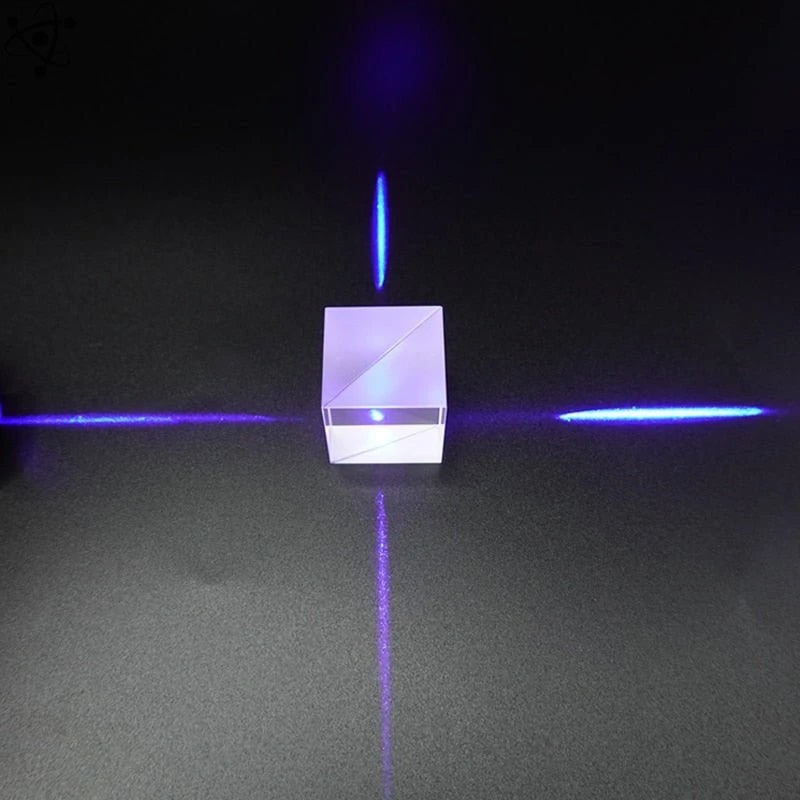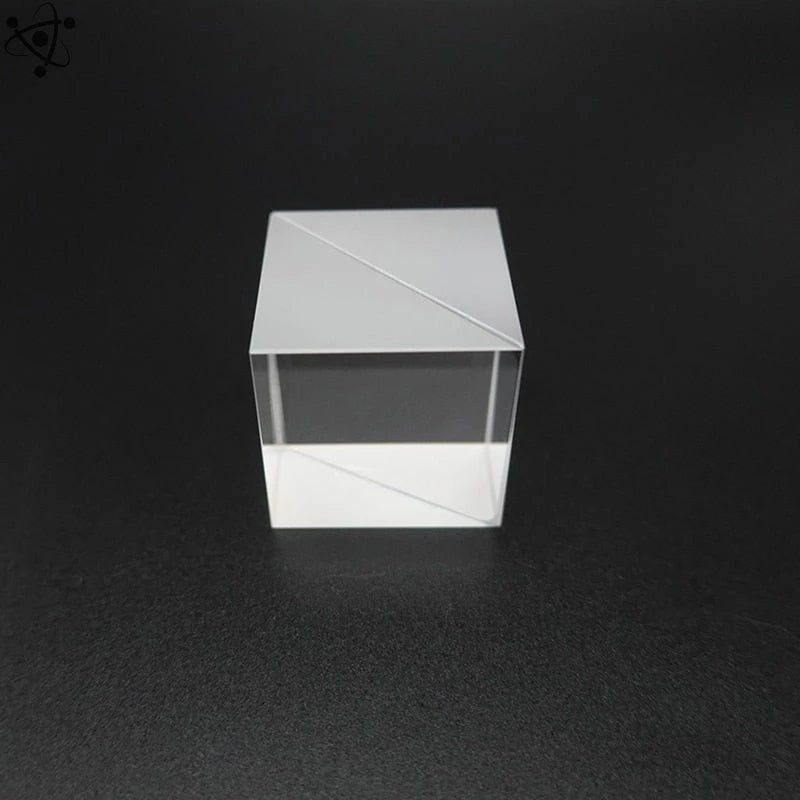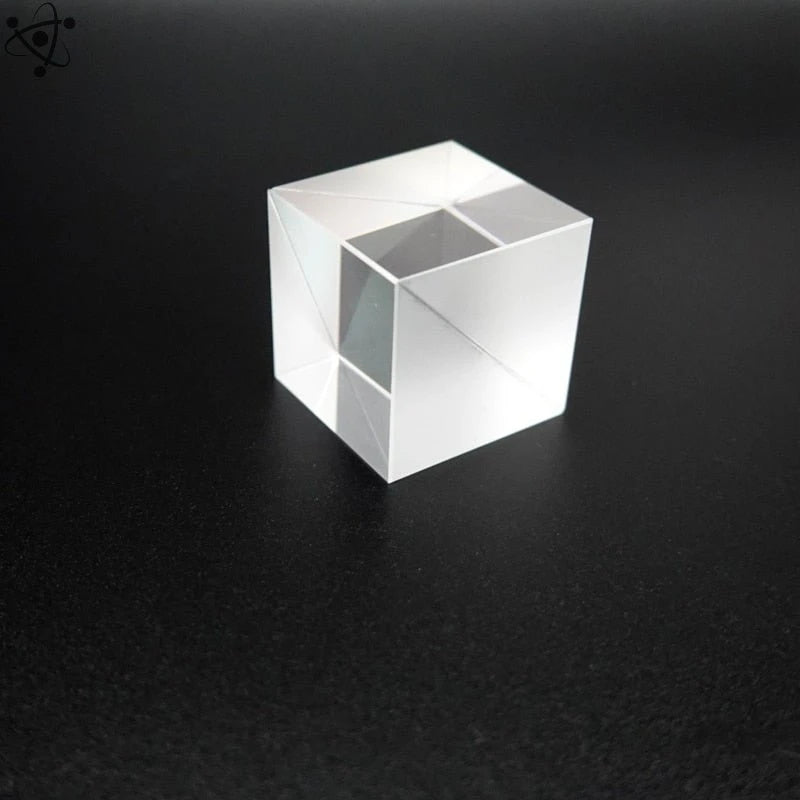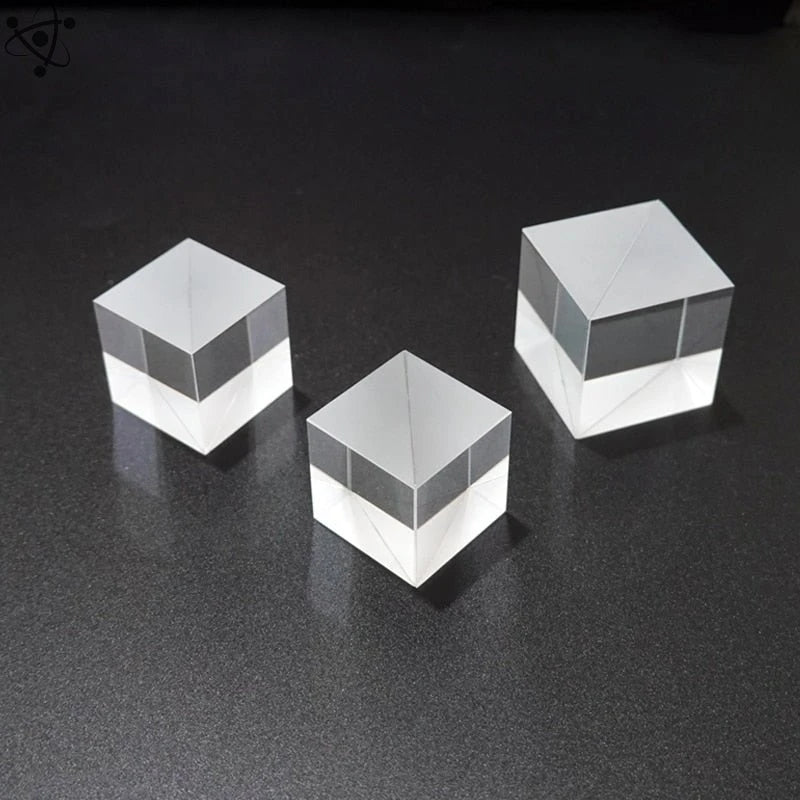 Beam Splitter Optical Cube Prism
---
⚛ Delivery between 6 & 14 days
⚛ Satisfied or money back
⚛ Shipped within 48 hours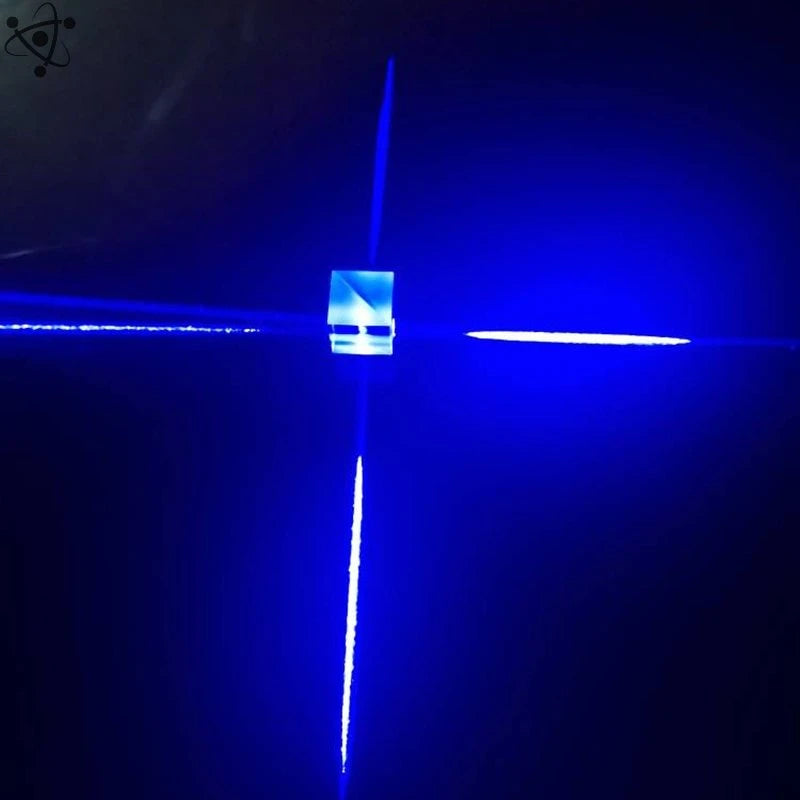 Discover the Versatility of the Beam Splitter Optical Cube Prism
Welcome to the world of the Beam Splitter Optical Cube Prism. This remarkable prism is a powerful tool that opens up a world of possibilities in the realm of optics. Let's delve into its features and applications to uncover its true potential.
Prepare to be amazed by the Beam Splitter Optical Cube Prism's unique design. Crafted from high-quality glass, its cube shape sets it apart from traditional prisms. Its polished surfaces and precision engineering make it a standout piece that seamlessly blends aesthetics and functionality.
The Beam Splitter Optical Cube Prism offers unparalleled versatility. It incorporates a beam-splitting mechanism that allows light to be divided into two or more separate paths. This feature makes it a valuable tool in various scientific and optical applications, offering endless possibilities for experimentation and exploration.
Experience the exceptional optical qualities of the Beam Splitter Optical Cube Prism. Its advanced beam-splitting technology ensures precise and controlled light manipulation. Whether you're conducting research, creating optical setups, or exploring the principles of light, this prism is an essential addition to your toolkit.
Embrace the Beam Splitter Optical Cube Prism and unlock a world of optical wonders. Use it to create complex light paths, perform interference experiments, or design innovative optical systems. Its versatility and precision will empower you to push the boundaries of scientific exploration and visual creation.
The Beam Splitter Optical Cube Prism is a true game-changer in the field of optics. Its innovative design and beam-splitting capabilities make it an indispensable tool for scientists, researchers, and optical enthusiasts. Add a touch of functionality and intrigue to your scientific experiments or showcase its unique aesthetic as a decorative piece. Experience the power of light manipulation with the Beam Splitter Optical Cube Prism and unleash your creativity in the world of optics.
Features :
Finish :Glass
Style :Minimalist
Dimensions : 1cm x 1cm; 1,5cm x 1,5cm; 2cm x 2cm; 2,5cm x 2,5cm; 3cm x 3cm; 4cm x 4cm; 5cm x 5cm
More scientific objects
You may also like...
Words from our customers
Perfect Newton Pendulum
Working in my office all day long, I bought myself a Newton Pendulum Pendulum. It's now one of my favorite decorating accessories, bringing a new style to my home.
Long live levitation!
In need of some greenery, I was looking for an original flower pot for my apartment, when I came across these levitating vases! An incredible purchase that I'm now paying a lot more attention to.
Science Gifts
Original online decorating ideas to create a stunning ambience. On-time delivery with regular information on delivery day. Products as ordered. All in perfect condition 👍
Beautiful Gems
Being passionate about geology, I was able to acquire beautiful gems and complete my collection ! 🪨
Science Fan
Our son is a big fan of astrology, after a lot of time spent surfing the net, we finally discovered the Science Decor website. What a delight for our little boy !
Best Purchase
Personally, I think the Galaxie projector is the best purchase I have made in a long time. Since I got it, I just want to spend every night watching it. It is so soothing and helps me fall asleep very quickly.
Desk Toys Fascinating
Perfect... impeccable email advice, easy ordering and timely delivery. These anti-stress objects are fascinating 🧲