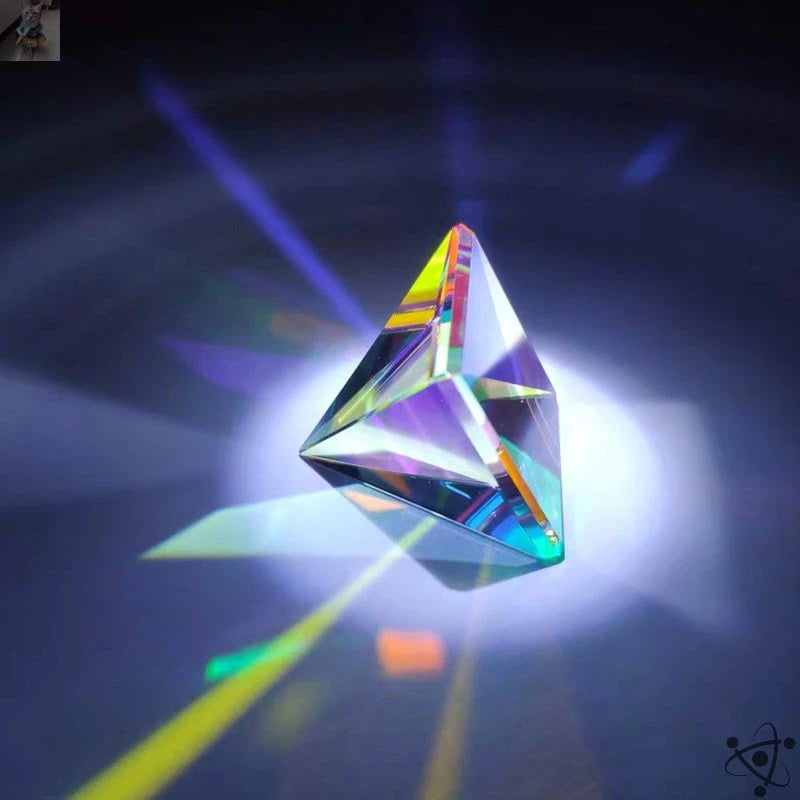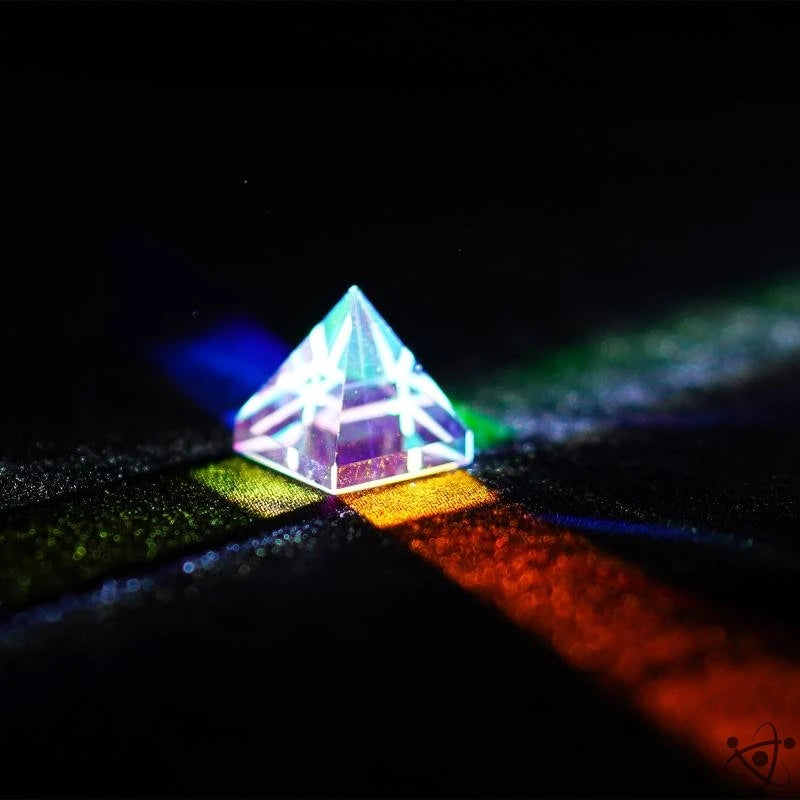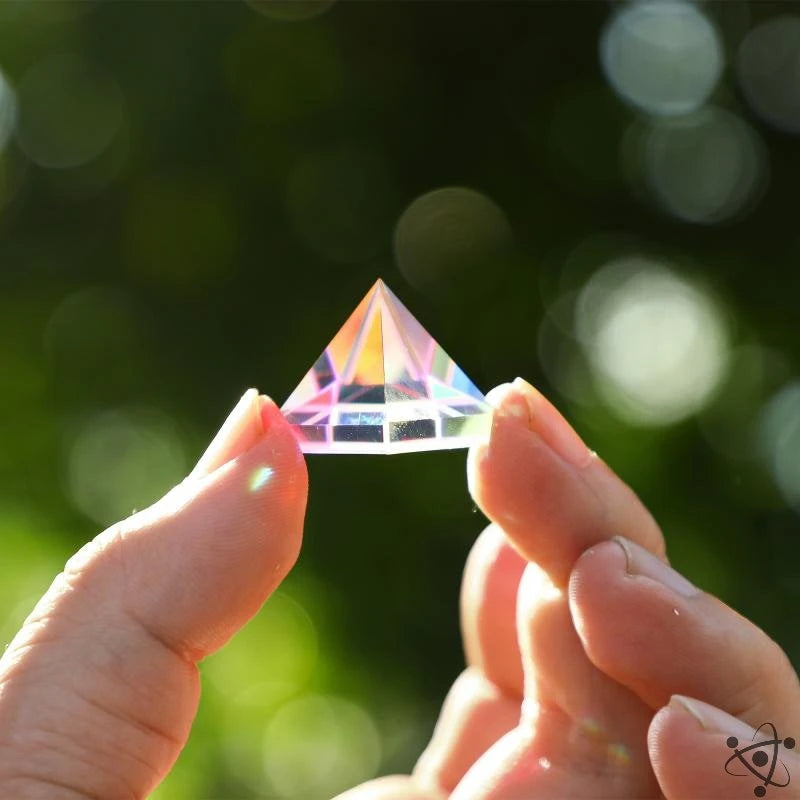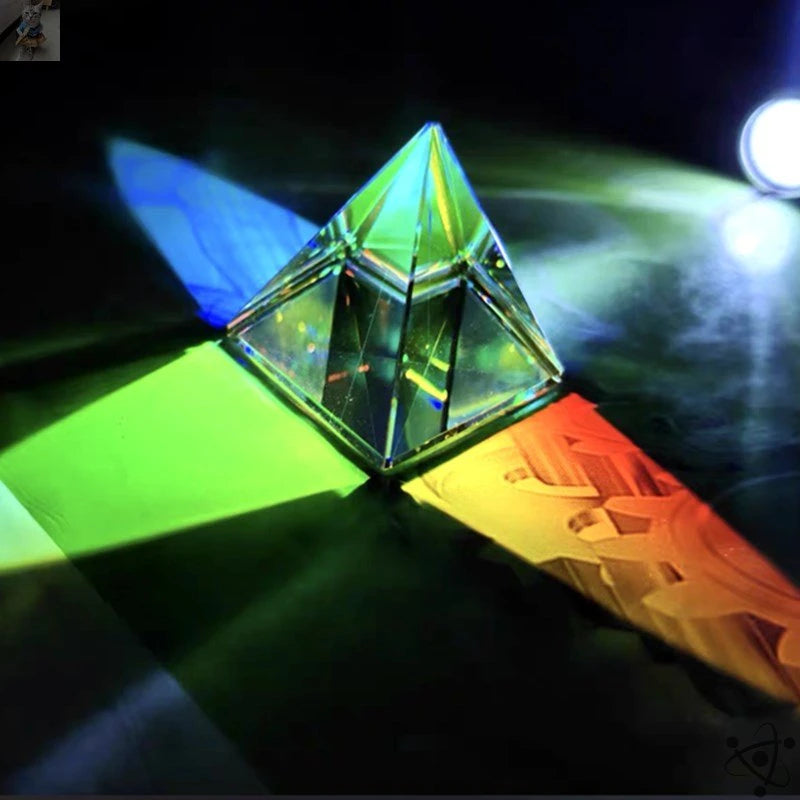 Pyramidal Optical Light Prism
---
⚛ Delivery between 6 & 14 days
⚛ Satisfied or money back
⚛ Shipped within 48 hours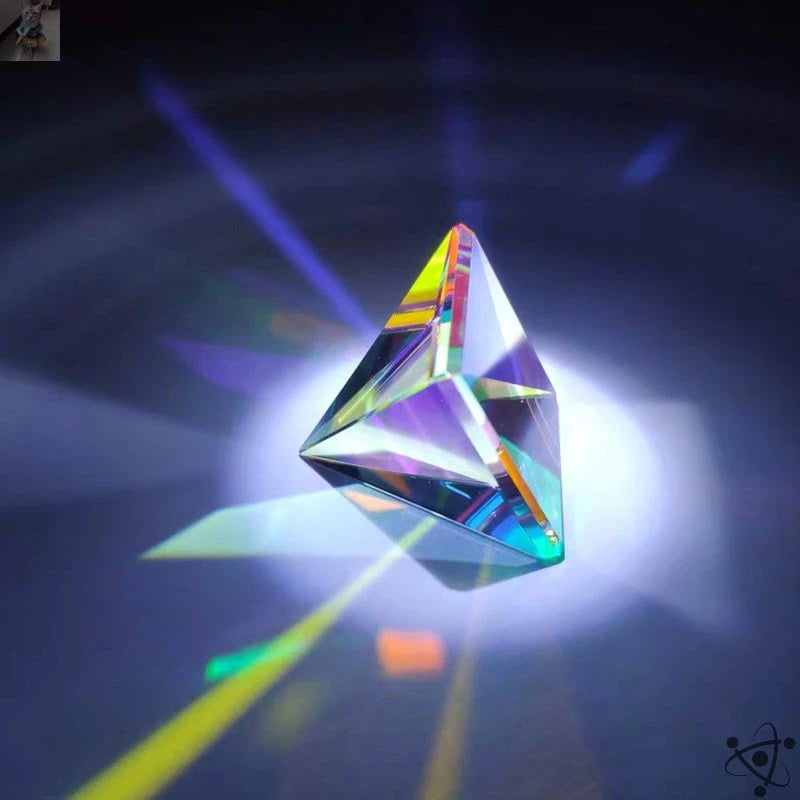 Unlock the Spectrum of Colors with the Pyramidal Optical Light Prism
Welcome to our product page featuring the Pyramidal Optical Light Prism. If you're fascinated by the magic of light and the beautiful spectrum of colors it contains, this prism is the perfect tool for exploration. With its pyramidal design and exceptional light-refracting properties, it allows you to witness the mesmerizing transformation of white light into its vibrant components. Let's dive into the features and benefits of this optical prism that make it an essential item for both scientific exploration and  .
The Pyramidal Optical Light Prism is ingeniously crafted with a pyramidal shape, allowing for precise light refraction and dispersion. As light passes through the prism, it undergoes a stunning transformation, separating into a spectrum of vibrant colors. This phenomenon, known as dispersion, showcases the true nature of light and the wonders of its varying wavelengths. Prepare to be amazed as you witness the vivid display of colors unfold before your eyes.
Crafted with high-quality optical materials, the Pyramidal Optical Light Prism exhibits exceptional light-refracting properties. Its precisely angled faces and carefully calculated geometry ensure that light is efficiently refracted and dispersed, resulting in a clear and vibrant spectrum of colors. Whether you're conducting scientific experiments, studying the properties of light, or simply indulging in the beauty of colors, this prism delivers remarkable performance and accurate results.
With the Pyramidal Optical Light Prism, you have the opportunity to explore the science behind colors. Use this prism to investigate the principles of light refraction, dispersion, and the formation of rainbows. Engage in hands-on learning experiences and discover the wonders of the visible spectrum. It's an invaluable tool for educators, students, and anyone with a thirst for knowledge and understanding.
The Pyramidal Optical Light Prism is not only a scientific instrument but also a source of inspiration for artists and creatives. Experiment with different light sources, angles, and backgrounds to create captivating visual displays. Use the prism to add a touch of magic to your photography, artwork, or even interior design. Let the vibrant colors of the prism ignite your imagination and infuse your creations with a spectrum of possibilities.
In conclusion, the Pyramidal Optical Light Prism is a gateway to the enchanting world of colors. Its pyramidal design and exceptional light-refracting properties allow you to witness the transformation of white light into a vivid spectrum of colors. Whether you're exploring the scientific aspects of light or seeking creative inspiration, this prism is an indispensable tool. Unlock the magic of colors and embark on a journey of discovery with the Pyramidal Optical Light Prism.
Features :
Finish : Glass

Style : Minimalist

Dimensions : 2cm x 2cm
More scientific objects
You may also like...
Words from our customers
Perfect Newton Pendulum
Working in my office all day long, I bought myself a Newton Pendulum Pendulum. It's now one of my favorite decorating accessories, bringing a new style to my home.
Long live levitation!
In need of some greenery, I was looking for an original flower pot for my apartment, when I came across these levitating vases! An incredible purchase that I'm now paying a lot more attention to.
Science Gifts
Original online decorating ideas to create a stunning ambience. On-time delivery with regular information on delivery day. Products as ordered. All in perfect condition 👍
Beautiful Gems
Being passionate about geology, I was able to acquire beautiful gems and complete my collection ! 🪨
Science Fan
Our son is a big fan of astrology, after a lot of time spent surfing the net, we finally discovered the Science Decor website. What a delight for our little boy !
Best Purchase
Personally, I think the Galaxie projector is the best purchase I have made in a long time. Since I got it, I just want to spend every night watching it. It is so soothing and helps me fall asleep very quickly.
Desk Toys Fascinating
Perfect... impeccable email advice, easy ordering and timely delivery. These anti-stress objects are fascinating 🧲